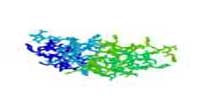 This page will provide you with useful telephone numbers and web addresses including links, that are relevant to East Bristol and your local area.
For web links, click on the blue web site address (this will link you directly to the relevant web site)
The information provided is designed to assist you with health related enquiries or concerns by directing you to a relevant group, organisation, or agency. For further assistance refer to Eastolian contact page.
Aids HIV
the Living Room (respite grants)
0117 9415804
Terence Higgins Trust (west)
0117 955100
Ederley
Alzheimer's
The Limes Day Centre
0117 9613651
Alzheimer Society
0117 9610693
Age Concern
0117 9225353
Barton Hill Settlement Day Care
0117 9556971
Avon Autistic Foundation LTD
0117 9823229
Arthritis care
020 7380 6500
Bereavement Care & Support
Cruse
0117 9264045
Cancer Information and Support Centre
0117 9283369
Carers Centre (for Carers)
0117 9652200
Counseling
ACPS
0117 9304447
Off the Record
0117 9279120

Disabilities
Disability Information Service
0117 9654444
Disabled Living Centre
0117 965 3651
Mobility and General Information Centre
on Motoring and Mobility
0800 240 241
Learning Difficulties
Bristol & District People First
0117 9415842
SAMARITANS
0117 9831000
Meningitis Trust
0845 6000 800
Mental Health
Black Orchid
0117 9079982
Bristol Mind
0117 9830330
Partners
0117 9656061
Headway (Brain & Head Injury)
0117 9753771
Saneline
0845 7678000
Smoking
Don't give up giving up
0800 169 0 169
Breath Easy - Pub directory
0117 9758020
NHS Pregnancy Smoking Help Line
0800 1699169
Well being
Women Dhek Bahl
0117 9176671
Asian Women's Health Project
0117 9412983
Well women Information
0117 9413311
Womankind
0845 4582914
Women's Forum
0117 9224562
All Avon-Health Information Service
0800 665 544
Bristol City Council Women's Forum
0117 9222660
Asian Health and Care Association
0117 9540178
The Rainbow Centre
0117 985 3354
Domestic Violence Help-line
0117 9671414